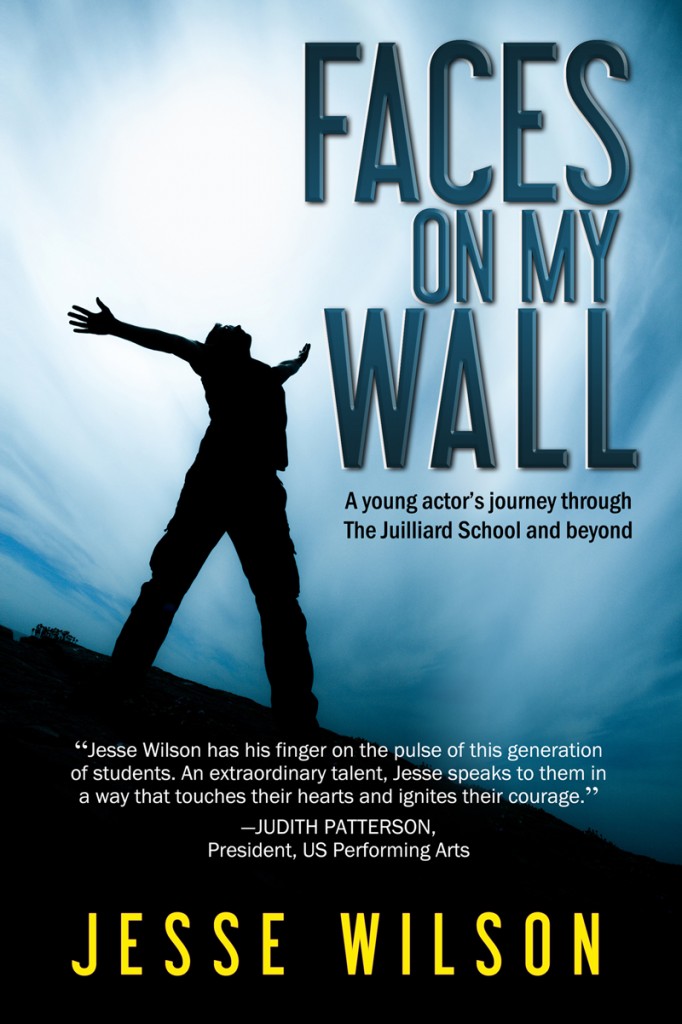 Tour page: http://jenhalliganpr.com/tour/faces-on-my-wall
As a former performing arts major and actor/singer myself, I'm excited to share my interview with author and actor, Jesse Wilson. His new book, FACES ON MY WALL, is a coming-of-age story and a comedic tour-de-force. Meet Jamey Fuller, a cocky California kid who achieves his wildest ambition: admission to The Juilliard School in New York City, the country's most prestigious acting school. Once there, he is sure, he will find fame and glory. He will dance on tables, as in "Fame." He will take his place among the Great Actors of his time, freed from the fear of becoming just like his father, a director of Hollywood TV spots. But the reality proves hilariously brutal, as Jamey grapples with Shakespeare, lust, disillusionment, cut-throat classmates and imperious teachers. FACES ON MY WALL is a privileged glimpse into the bizarre hidden world of an actor's training, a poignant father-and-son story, and the chronicle of a young man's painful gropings toward maturity.
Jesse, In the length of a tweet (140 characters), tell us about your book.
"Faces on My Wall" is a fairly accurate depiction of what goes on behind the walls of one of America's most prestigious performing arts schools, The Juilliard School. But it is also a very moving, and funny, coming of age/father and son tale.
Are you working on something new? Can you tell us what's coming next?
I'm halfway into my second novel. It should be complete by the end of this summer. Through a lot of pain and humor, I'm exploring this thing called "love."
What inspired you to want to become a writer?
It started with ferociously great children's books– like everything from Maurice Sendak.
What is the one book you think everyone should read?
"The Catcher In The Rye." Read it through 3 major time periods of your life (if you're lucky.) Childhood/Teenager Years, Middle Age, Old Age. (Like after 50? Not that that's old of course– don't hate me!)
What are your pet peeves?
Flakiness, and then lack of ownership to being a total flake. And talking in movie theaters. There's should be special place in the bowels of the earth for those people. God forbid you should be a flake, and a talker. Oy!
Is there a song you could list as the theme song for your book or any of your characters?
"Time To Pretend," by MGMT. "I'm feeling rough, I'm feeling raw, in the time of my life…" Totally, man. Totally.
What advice would you give to aspiring authors?
I'd quote Philip Seymour Hoffman and then make them believe I said it. "Be honest, and unmerciful." But I'd also add, "Let your intent be to love. Even if you may end up destroying stuff."
What's your favorite quote?
Well, currently I really like the Philip Seymour Hoffman one (even though he didn't write it– the screenwriter for "Almost Famous" did.) I also like, "'Tis better the illusions that exalt us than a thousand sober truths." Pushkin? Did Pushkin say that?
What's the best writing advice you've received?
"Treat your characters like they're your galley slaves." My best friend who writes for the LA Times said that. He helped me edit the novel. Badass.
Do your friends or enemies ever find themselves in your books?
Yes. Often. Even if I don't want them, too. Because they've touched me deeply. They've gotten under my skin.
If you were not a writer, what would you like to do?
I don't even want to imagine that.
Where is your favorite place to write?
Honestly… anywhere I can actually write, relatively undisturbed. But if I had my ultimate choice… In a hotel room. On a snowy day. Dead quiet. With a great pot of coffee brewing. Hell's yeah.
One last thing, where can your readers find you:
Website: www.jessewilsonproductions.com
Twitter: https://twitter.com/JesseWilsonProd
Facebook page: https://www.facebook.com/JesseWilsonAuthor
Goodreads author page: https://www.goodreads.com/author/show/6564402.Jesse_Wilson
Amazon: http://www.amazon.com/Faces-On-Wall-Jesse-Wilson/dp/1494853027/ref=sr_1_1?ie=UTF8&qid=1394215650&sr=8-1&keywords=faces+on+my+wall
Barns and Noble: http://www.barnesandnoble.com/w/faces-on-my-wall-jesse-wilson/1117907935?ean=9781494853020
THANK YOU!
Jesse
Faces On My Wall: Goodreads | Amazon | Barnes & Noble | iTunes | Kobo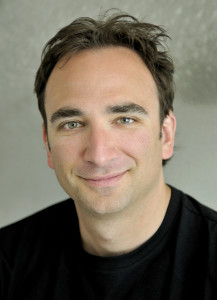 About Jesse Wilson
Jesse Wilson is a motivational performer, professional speaker, author, teacher, and visual artist. A life-long involvement with theatre and film as both performer and writer began early, growing up in Hollywood, CA. A theatre graduate of The Juilliard School in New York City, Jesse developed material for his one-man shows that have been performed across the country. His solo production, Face the City, written for high school and college audiences, combines visual and animation projections in a multimedia presentation of a young artist's journey to find his voice in the "real world." His children's book The Night the Moon Ate My Room! written and performed for young audiences to experience self-discovery, is created with the support of The Kennedy Center's Imagination Celebration and Pikes Peak Library District. Integrating the arts and especially the powerful tool of improvisation, a program that Jesse has developed entitled "Making Perfect Mistakes!" helps people (like educators, business owners, at-risk teenagers, and every one else a part of the human race!) overcome the pitfalls of perfectionism that so often hinder the creative mind. Please visit his website at www.jessewilsonproductions.com for more information on what Jesse Wilson is doing in the "community at large".
GIVEAWAY
***Any contestant that uses dummy or contest only accounts to enter will be disqualified.***
Grand prize:
Signed copy of FACES ON MY WALL with $30 Amazon giftcard (US/CA only)
Second prize (5):
ebook copy of FACES ON MY WALL (international)
Rafflecopter code:

Monday, March 3rd – A Book and a Latte
Wednesday, March 5th – Jennifer Tressen
Friday, March 7th – Book Blogger Mom
Monday, March 10th – Once Upon a Twilight
Tuesday, March 11th – Daily Actor
Wednesday, March 12th – Plain Talk Book Marketing
Friday, March 14th – The Real Bookshelves of Room 918
Monday, March 17th – Heather Reid
Wednesday, March 19th – Lost in Ever After
Friday, March 21st – My Life in Books
BOOK TRAILER (optional)